Wallhaven is currently being developed by three guys in their spare time. That's not a lot and things tend to go rather slow. If you think you can help, let us know! :D
This thread is still up-to-date as of June 2017.
~~~~~~~~~~~~~~~~~~~~~~~~~~~~~~~~~~~~~~~~~~~~~~~~~~~~~~~~~~~~~~~~~~~~~~~~~~~~~~~~~~~~~
· This thread is reserved for questions. Any applications posted here will be deleted and ignored. ·
We are not making a phone app.
Don't apply for "helping with our app", we will ignore you.
~~~~~~~~~~~~~~~~~~~~~~~~~~~~~~~~~~~~~~~~~~~~~~~~~~~~~~~~~~~~~~~~~~~~~~~~~~~~~~~~~~~~~
Requirements
These are the skills you need. If you miss any of these you probably won't be able to help us. Sorry.
PHP and/or JS. You should have a basic understanding of how websites work. If you want to do back end work it helps if you have experience with higher traffic websites. For front end work you'll need a solid understanding of JS and jQuery.
git. At least the basics, including how to use a service like github or bitbucket.
An account, since that's apparently not obivous. It should show some signs of use.
IRC client. A lot of our dev talk is happening on irc.rizon.net. Feel free to join in!
Dedication. We have a fairly large code base and documentation isn't exactly what you would call "verbose". Depending on your experience you may have to do some digging before you can get started.
Relaxed personality. We like to have fun. x)
English.
Optional
, but useful:
Laravel or any other of the major frameworks. The basic concepts are fairly similar, even accross languages, but if you've never used one be prepared for a bit of a learning curve.
Database design, ORM, SQL.
CSS, LESS, Grunt, Vagrant and all the other fancy tools
Elasticsearch is our search engine. If you've got experience with it we can most likely use you.
Linux, nginx, HHVM, redis etc.
How to apply
Send a PM to any of the developers. We will then post it on our internal staff board and discuss it. If your application sounds promising we'll want to talk to you on the IRC to figure out if we fit together. It may take a while before you hear from us, we tend to be quite busy. If you don't get a response try talking to use on the IRC channel.
You should include at least the following information about yourself:
Skills and experience. Including but not limited to the things mentioned above. Adding a link to something you've made, or a github account, helps us figure out where you're at.
Your age and education. If you feel uncomfortable about sharing specifics you can be a little vague, just give us an idea.
Your relation to wallhaven. How long have you been using the site and how?
Your motivation. Why do you want to join the dev team? Convince us that you won't jump ship after a week. Be honest.
Something you'd like to work on. What parts are you interested in? Do you already have an idea for something you'd like to add/improve?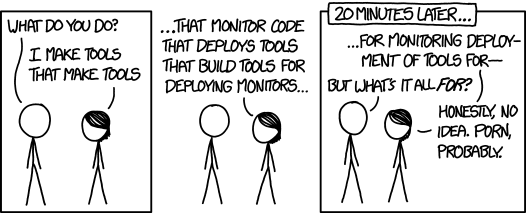 (
xkcd.com/1629
)